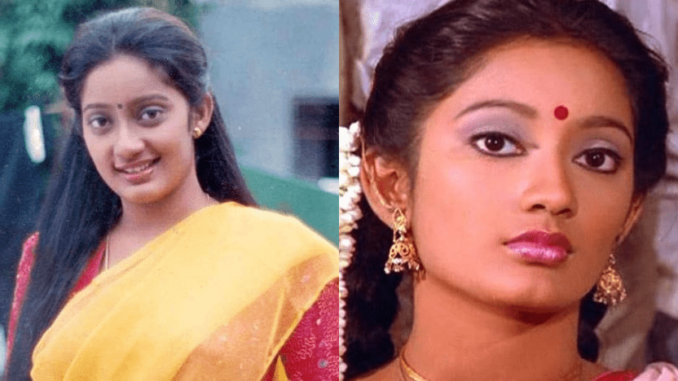 Biography
Kanaka Devades, an Indian actress, has left an indelible mark on the world of Tamil, Telugu, and Malayalam cinema. She is recognized for her versatile performances and contributions to the industry.
Born into a renowned cinematic family, with actress Devika as her mother and Raghupathi Venkaiah Naidu as her great-grandfather, Kanaka has carved a niche through her remarkable acting skills.
Early Life
Lakshmi Priya, better known as Kanaka Devadas, was born on July 14, 1973, in Chennai, India, and as of 2023, she is 50 years old.
Kanaka was born to Devika Devadoss, an Indian actress who worked in Telugu, Tamil, Kannada, Malayalam, and Hindi films. She was raised alongside one sister named Saradha Preetha.
She is also the great-granddaughter of Raghupathi Venkaiah Naidu, a legendary Indian filmmaker, photographer, graphic artist, educationist, and entrepreneur.
Career
Kanaka kickstarted her acting journey in the Tamil film industry with the movie "Karagatakaran." From there, she delivered exceptional performances in numerous successful films, showcasing her versatility as an actress.
Some of her notable works include "Periya Veetu Pannakkaran," "Athisaya Piravi," "Samundi," and "Viralukketha Veekkam."
With a career spanning over a decade, Kanaka has acted in more than 50 films across Tamil, Telugu, and Malayalam languages.
While her last Tamil film, "Sillunu Oru Kaadhal," was released in 2006, Kanaka has expressed a keen interest in returning to the film industry, hinting at her passion for acting and the desire to continue entertaining audiences with her talent.
Personal Life
Kanaka has once been married. According to reports, she married in 2007 to a man, Muthukumar, who worked in California as a Mechanical Engineer. According to Kanaka, the marriage only lasted for 15 days.
Kanaka Devades Net Worth
Kanaka's net worth is estimated at least $12 million or more.
Her contributions to the film industry and her extensive filmography have likely contributed to her financial success.